MSG James Volstad, US Army Retired
San Antonio, Texas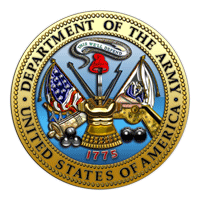 The Warrior Spirit
"I will not disgrace the soldiers arms,
nor abandon the comrade who stands at my side;
but whether alone or many, I will fight to
defend things sacred and profane. I will
hand down my country not lessened, but
larger and better than I received it."
(An Ancient Athenian oath, written before Christ's birth)
On-line Photo Album
Retirement - 1998 Fort Gordon 2012
Click here for "The Living vs. The Drunk Driver"
If you drink, PLEASE don't drive
This is me (photo below) one week after being hit head on by a drunk driver. I spent 6+ hours in surgery and over 4 months in the hospital. But I made it back to life.

What happened to the other driver? Minor scratches of course. He is now back in prison serving a 16 year sentence for first degree assault. This jerk had just gotten out of prison the day before, he stole a car (van), got drunk, and was driving the wrong way on the highway.
University of Louisville Hospital, Louisville, KY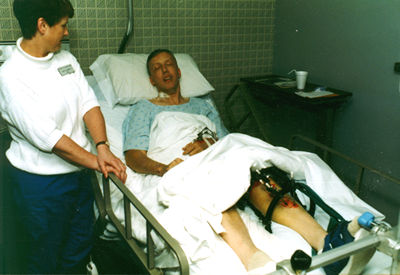 ...and this is me 6 months after fighting my way back to life.
My CAR ... they don't build them like they use to anymore.
A witness to the accident e-mail's me!
Some of the fantastic folks at the Minneapolis VA medical center.
>>> Update - March 2006 <<<

Webmaster